Exhibits
About Freer House  |  Membership  |  History  |  Exhibits  |  News  |  Donate  |  Events  |  Restoration Projects   
---
To accompany our lecture series Freer House has researched and put together several small scale exhibitions on a variety of topics related to Freer's life, his home, and the Merrill-Palmer School. Please click on the exhibit titles below to view or download a PDF version of the exhibit.
---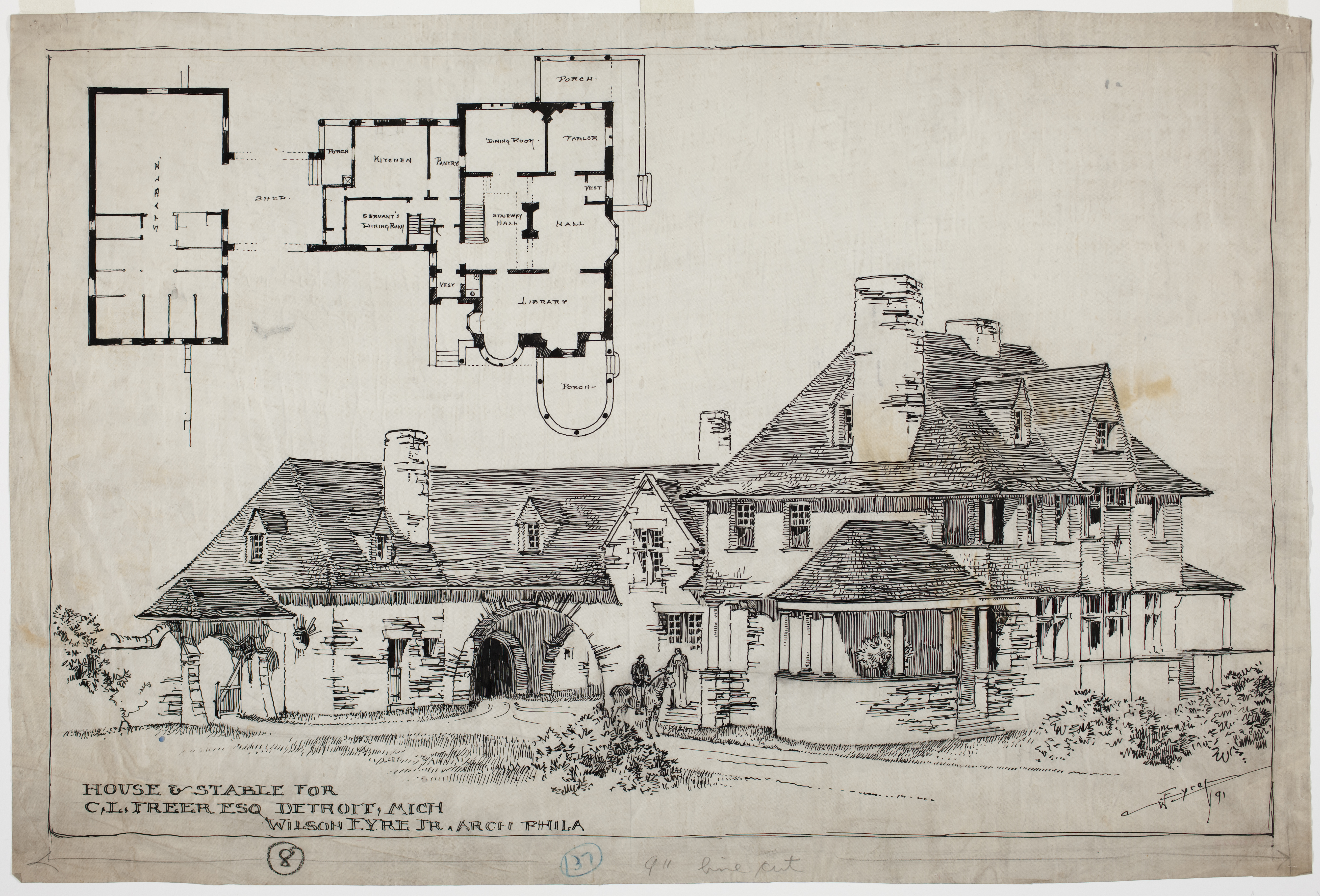 This exhibit presents the vibrant and unique history of the Freer House, home of businessman and art collector Charles Lang Freer, who founded America's first national art museum, the Freer Gallery, Smitsonian Institution. It also details the life of the house as headquarters to the Merrill Palmer Institute, renowned for its work in child development beginning in the 1920s. The exhibit ends with the house's current role as Wayne State's Merrill-Palmer Skillman Institute for Child & Family Development.
---
Using images provided by the Freer Gallery of Art, Smithsonian Institution, historic photographs from local archives, and primary research by local historians and international scholars, this exhibit tells the remarkable story of Charles Lang Freer's hosting of Swami Vivekananda at his Detroit home in 1894 and Freer's 1895 trip to India.
---
Created in conjunction with the Freer Gallery of Art archivist, David Hogge, this exhibit tells the story of Charles Lang Freer's trip to the Longmen Caves and the interior of China. A Thousand Graces includes some of the earliest known photographs of the region paired with Freer's musings and impressions of this memorable journey as recorded in his diaries and letters.
---
Highlighting Freer's many points of contact with Japan, this exhibit tells the unique story of Freer's travels in that country, the friendships he formed with collectors and dealers, and the visitors from Japan that he hosted at his home in Detroit. The exhibit details Freer's profound interest in Japanese art and the special cross-cultural relationships he formed between the United States and Japan.
---
With historic newspaper articles and photographs, original plant lists, and letters from Freer's archives, this exhibit helps the viewer envision and understand the significance of Freer's original garden. The exhibit highlights how artists, architects, and landscape designers, such as Thomas W. Dewing, Maria Oakey Dewing, Wilson Eyre, Jr., and Eutrope Ferrand, helped Freer to shape his garden. The exhibit also describes the garden revitalization project, completed in 2019. The design plan incorporates elements of both the 1893 and 1906 private gardens, using plants and trees authentic to Freer's vision but updated to create a sustainable, welcoming public space.