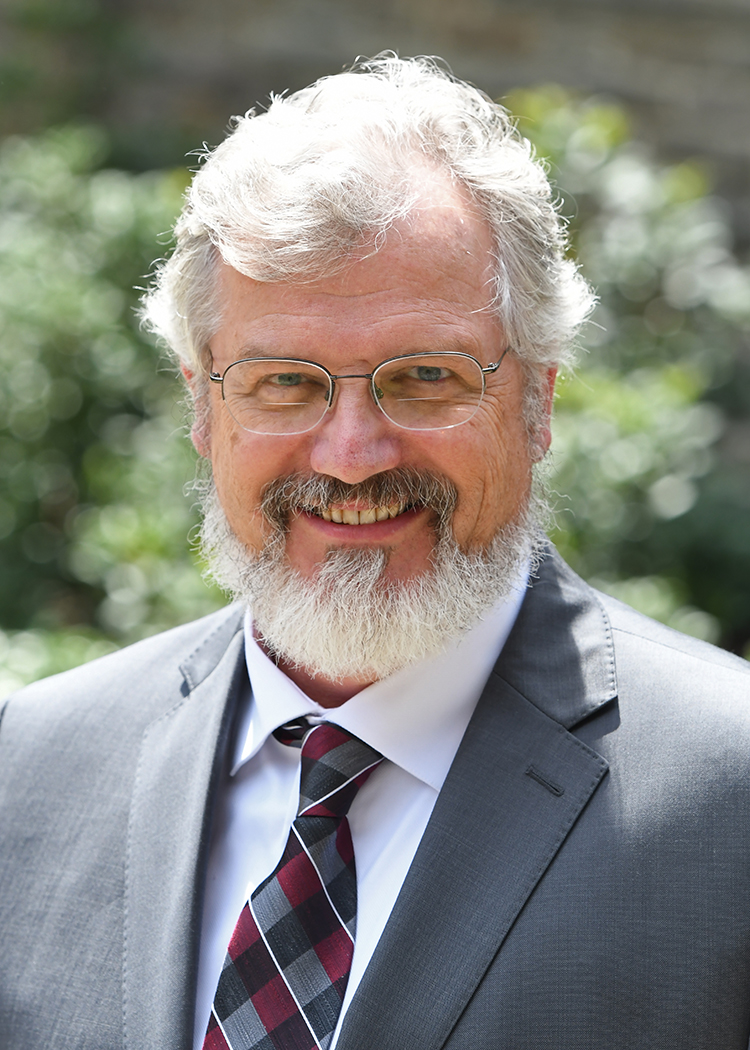 John Hannigan
Research Support/Funding
Biography

John H. Hannigan, Ph.D. is Professor of Obstetrics (School of Medicine) and Professor of Psychology (College of Liberal Arts & Sciences).  He teaches in the graduate programs in Reproductive Sciences (Physiology & ObGyn) and Behavioral & Cognitive Neuroscience (Psychology).  He is also a member of the Center for Urban Responses to Environmental Stressors (CURES), serving as Co-Leader of the faculty Career Development program. 
Dr. Hannigan's research examines the life-long biobehavioral and health consequences, prevention and treatment of prenatal exposures to alcohol, cocaine, and other drugs (e.g., toluene).  He is also interested in environmental factors (e.g., violence, poverty & pollutants) affecting developmental outcomes. 

Dr. Hannigan was graduated from Fairfield University (1975) and Binghamton University - State University of New York (SUNY; 1983) with degrees in psychology and physiological psychology.  After postdoctoral training in developmental neuropharmacology at what is now the Intellectual and Developmental Disabilities Research Center at UCLA, Dr. Hannigan became Assistant Professor of Psychology at The University at Albany - SUNY in 1984 where he was also a member of the Center for Behavioral Teratology.  He joined the C.S. Mott Center for Human Growth & Development and the Department of Obstetrics & Gynecology at Wayne State University as Associate Professor in 1990, and came to the Merrill Palmer Skillman Institute (MPSI) in 2008.  Dr. Hannigan served as the MPSI Deputy Director and Graduate Training Director until 2015.
Selected Recent Publications
Hannigan, J.H., Chiodo, L.M., Sokol, R.J., Janisse, J., Ager, J., Greenwald, M.K., Delaney-Black, V. (2010) A 14-year retrospective maternal report of alcohol consumption in pregnancy predicts pregnancy and teen outcomes. Alcohol, 44:583-594.
Chiodo, L.M., Delaney-Black, V., Janisse, J., Sokol, R.J., Hannigan, J.H.  (2010) Validity of the T-ACE in pregnancy in predicting child outcome and risk drinking. Alcohol, 44:595-603.
Delaney-Black, V., Chiodo, L.M., Hannigan, J.H., Huestis, M.A., Greenwald, M.K., Janisse, J., Patterson, G. Ager, J., Sokol, R.J. (2010) Just say "I don't": Lack of concordance between teen self-report and measures of illicit drug use. Pediatrics, 126:887-893.
Chiodo, L.M., Bailey, B., Sokol, R.J., Janisse, J., Delaney-Black, V., Hannigan, J.H. (2012) Recognized spontaneous abortion in mid-pregnancy and patterns of pregnancy alcohol use.  Alcohol, 46:261-267.
Hannigan, J.H., Delaney-Black, V. (2012) Faithful friends: Teen reporters of peer substance use.  Addiction. 107:889-890.
Bowen, S.E., Hannigan, J.H. (2013) Binge toluene exposure in pregnancy and preweaning developmental consequences in rats. Neurotoxicology and Teratology.  38:29-35. 

Chiodo, L.M., Delaney-Black, V.  Sokol, R.J., Janisse, J., Pardo, Y., Hannigan, J.H. (2014) Increased cut-point of the TACER-3 screen reduces false positives without losing sensitivity in predicting risk alcohol drinking in pregnancy.  Alcoholism: Clinical and Experimental Research.  38(5) 1401-1408. 
Hannigan JH, Chiodo LM, Sokol RJ, Janisse J, Delaney-Black V. (2015) Prenatal alcohol exposure selectively enhances young adult perceived pleasantness of alcohol odors. Physiology & Behavior.  148:71-77.
Callan SP, Bowen SE, Hannigan JH. (2017) Prenatal toluene exposure impairs performance in the Morris water maze in adolescent rats. Neuroscience. 342:180-187.
Maslowsky J, Schulenberg J, Chiodo LM, Hannigan JH, Greenwald M, Janisse J, Sokol RJ, Delaney-Black V. (2016) Parental support, mental health, and alcohol and marijuana use in national and high-risk African American adolescent samples. Substance Abuse: Research and Treatment. 9:11-20.
Professional Service
Member, External Advisory Board member, Developmental Exposure Alcohol Research Center (DEARC), Binghamton University & Upstate Medical University - SUNY
Chair, Science Advisory Board, NIAAA's international Collaborative Initiative for Fetal Alcohol Spectrum Disorders
Member, Program Advisory Committee, University of New Mexico Alcohol Research Center  

Awards and Honors
 2017 Henry Rosett Award for Lifetime Contributions to Fetal Alcohol Spectrum Disorders Research, from the FASD Study Group of the Research Society on Alcoholism
Selected Recent/Current Funding
NIEHS  P30 ES020957-01A1 (Co-Leader, Career Development) 2015-present Center for Urban Responses to Environmental Stressors (CURES) (PI/PD: M. Runge Morris)

Courses Teaching
PSY 2080 – Introduction to Drugs Behavior and Society  (Winter semesters)
PSL 7030 – Reproductive Sciences: Teratology (Fall semester, every third year; last taught 2016)
Office Location
71 East Ferry, Detroit, MI 48202
Office Phone
(313) 664-2503
Publications